MY NY Bakery Cafe
1565 Lexington Ave, New York, NY 10029
Order now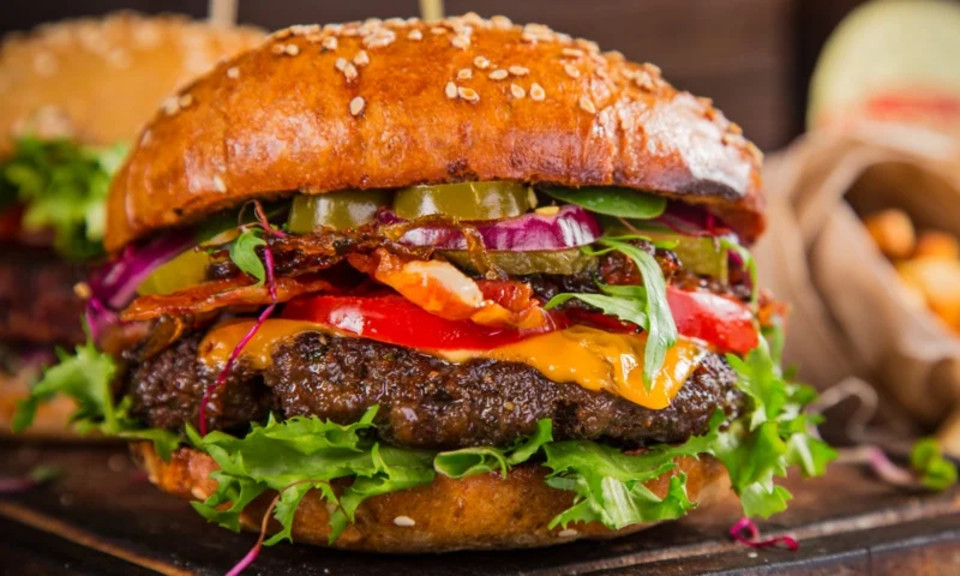 Michelle
I and my son enjoyed our brunch. We ordered pancakes , French toast and 2 orders of egg breakfast combo and pumpkin spice latte. Everything was DELICIOUS, eggs perfectly scrambled, toast already buttered and a good multigrain toast. I was impressed it came 10 minutes earlier and how efficiently the latte was wrapped to prevent spillage. Worth the price, will be buying dessert for tonite in person or thru grub hub. This will definitely be one of our future family foodie spot.As a resident of El Barrio/Spanish Harlem for over 20 years , I am proud to have this bakery in my neighborhood. M. Gonzalez
Daniel
My NY Bakery is the only place we order from, truly! We've ordered literally every single thing on the menu countless times and have never been disappointed. Even when we've requested numerous substitutions to our order, they didn't fail!

Moral of the story: They deserve their 5 stars. We've been hugely loyal customers (almost everyday) for the last 3 years and intend to continue to be :)
Haley
Always on time, always lovely delivery guys (who kindly walk up 6 flights of stairs to get my food to me,) and awesome food. I order probably a couple times a week, so does my boyfriend, and we love it. Thank you!!!
Lucy
My breakfast ordered was delivered while it was still hot and tasty. Will be ordering from My NY Bakery Cafe again and will try a lunch this time. Good food at good value.
Sylvia
My only complaint is that the burger is s bit dry but everything else is amazing. The breakfast is yummy and you can never go wrong with the pastry.
Traci
Ordered the triple decker and a chocolate cupcake for lunch. Sandwich was incredibly tasty, with good bread and a proper ratio of bacon, turkey and veggies. Cupcake was good, but unremarkable and not worth it's relatively hefty price. Major kudos for the packaging. Sandwich was in perfect condition, no sliding around in the tin and it even looked nice! The cupcake was in a special made container which kept it perfect. The frosting wasn't even smudged. Delivery was quick and the guy sweet and courteous. A great discovery. Definitely keeping these guys on my lunch list.
Andrea
Was originally going to give 4 stars for solid omelettes and sandwiches but I'm awarding a bonus star because they magically guessed how I take my coffee, even though I forgot to specify. Fast delivery too. The muffins, coffee and the triple decker sandwich with homemade chips are all A+. The frosting on the red velvet cake was strangely gummy, so stick to Corner Bakery for that particular item.
Maggie
The most perfect hangover cure I have ever found in NYC is that breakfast burrito. Came too hot to eat immediately, which is the best thing ever. Arrived within the projected time frame. AND they actually read my special request of light egg and wrote on the burrito which one had less egg. Their attention to detail has made them my new Sunday more I drank too much gin I need help order.
Elisabeth
This place is awesome. I only ever get breakfast and it is goooood. They have great challah French toast ( get it with bananas and chocolate chips) and the omelets come with tons of filling a a monstrous side of home fries. Everything is always hot and the delivery guys is the nicest!
brian
They are SUPER lovely and accommodating (when I had to call to specify my order because their menu does not afford complete options -- I know, because I also patron them in person). Anyway, they are THE BEST -- SOO FRIENDLY! Their food is always delivered fast as lightning too.
About us
Breakfast, Coffee and Tea, Dessert, Dinner, Salads, Sandwiches
Today

Delivery: 7:30 AM - 3:15 PM

Takeout: 7:30 AM - 3:15 PM

Delivery

Tuesday:

7:30 AM - 3:15 PM

Wednesday:

7:30 AM - 3:15 PM

Thursday:

7:50 AM - 3:15 PM

Saturday:

7:30 AM - 3:15 PM

Takeout

Tuesday:

7:30 AM - 3:15 PM

Wednesday:

7:30 AM - 3:15 PM

Thursday:

7:30 AM - 3:15 PM

Saturday:

7:30 AM - 3:15 PM
Delicious Food at an Affordable Price. Were open 7 days a week for Dine-In, Delivery, and Carry-out! Place Your Order today.